Hello! My name is Joanne G. Mainiero, President of Massachusetts Humane Society.
I bring over 20 years of Animal Rescue / Adoption experience, employment history of Animal Medical Care – ICU/Emergency care. I have had past experience volunteering at a wildlife Park Zoo in Attleboro, MA., volunteering in marine life rescues, assisting with clean-up projects for the environment and governmental advocacy for animal rights/welfare.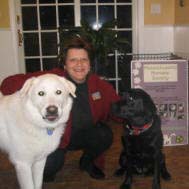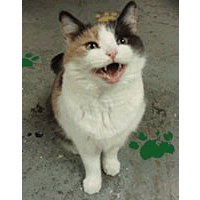 I also bring several years of work experience in the corporate/business/financial/medical field and investigator/prison system. I have educational backgrounds from Boston Business School, Massasoit Community College (in forensic behavioral profiling through written communications), Penn Foster Career School (in PI – Private Investigator) and Stonehill College (in financial planning and fundraising). My home town city growing up is Hyde Park MA ( Boston), I am a graduate of Hyde Park High School.
HISTORY AND MISSION OF MASSACHUSETTS HUMANE SOCIETY INC.
Massachusetts Humane Society was started on June 7, 2004 as a 501 (c) 3, non-profit charity, tax-deductible, no-kill, Volunteer team. We had a foster home care base for cats and dogs for two years and a handful of caring and supporting Volunteers that wanted to help reach out to homeless, neglected and mistreated animals. Massachusetts Humane Society's biggest mission and goal became a REALITY on September 30, 2006 we opened up our own facility for homeless animals and adoptions. Massachusetts Humane Society Inc., is now 14 years old and is constantly and diligently helping and caring for animals in need.
Massachusetts Humane Society does not receive any direct Town, City, State or Federal funding. MHS depends solely on monetary donations from individual supporters/donors, charitable foundations, fundraiser events and the dedicated Volunteers.
Our mission at Massachusetts Humane Society is to help our shelter animals by providing exceptional care and proper placement of adoptable companion animals. To provide a sanctuary and cage less environment for our lifelong animals/residents that are unadoptable. Our volunteer team is dedicated, committed and tirelessly engaged in ensuring every animal entrusted to us is nurtured, socialized, provided food, medications if needed, and opportunities for exercise and play in a warm and safe environment.
We have low-cost Spay/Neuter Assistance to broaden clinic participation and develop educational information on these important issues. We promote and educate the humane way to handle the Feral Cat population by the means of (TNR) Trap-Neuter-Return, about the importance of animal welfare, and the co-existing with wildlife because of the depletion of their habitat and environment in Massachusetts and other states.
Massachusetts Humane Society is looking for donations to achieve many more missions and goals that will BRING PEOPLE AND PETS TOGETHER! We are a short term and long term haven for all the animals that come to our Shelter/Sanctuary. *We Keep Until We Find* – however, some animals are unadoptable and they become a * Life Long Resident* of Massachusetts Humane Society .
If you would like to join our great team of MHS Volunteers in helping and caring for the animals, please call us at 1-781-335-1300 or email us: masshumane@aol.com
We greatly appreciate your SUPPORT!
Joanne G. Mainiero, President/Treasurer
Karen Michalski, Secretary – Board Member
Lorraine Korotun, Board Member
Regina Kondracki, Marketing
Volunteer Care Givers
Madeline
Karen
Barbara and Cardinal Cushing Students