Massachusetts Humane Society
Animal Organization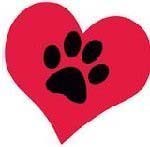 LEAVING A LEGACY
Massachusetts Humane Society Animal Organization has dedicated tirelessly for 14 years of rescuing & helping, homeless, neglected and mistreated animals since 2004, and moving forward!
Massachusetts Humane Society's mission and goal is to locate a stand alone building for the future. We would like to ask YOU, if you have Real Estate Property now, would you ever consider, in donating and or leaving as a Legacy. Please, seriously consider Massachusetts Humane Society Inc., – Animal Shelter / Organization.
Note: Charitable Donations of "Property – Real Estate." is Tax deductible through our organization as a section 501 (c) 3. Property – Real Estate, is normally limited to the item's fair market value. Fair market value is generally the price you would get if you sold the property on the open market. YOU, can also leave Property – Real Estate in your Estate Planning – Will, Trust Fund. The real estate property you donate, does NOT have to be in the South Shore area, it can be anywhere.
So please help and consider donating property – real estate, for our homeless, neglected, mistreated animals, so that these animals get a chance for a loving, kind caring life !! So that Massachusetts Humane Society can move forward and continue our rescue and care for these animals in need, with YOUR LEGACY. Thank You !!
Please Contact us: 

781-335-1300

 or email: masshumane@aol.com
Mailing Address:
Massachusetts Humane Society Inc., P.O. Box 850177, Braintree, MA 02185-0177
Make a difference in the lives of homeless animals.
YOUR LEGACY WILL!
Thank You !